---
---

Data and Analytics Strategy and Architecture
Perform data architecture and needs assessments
Define analytics strategy and architecture (legacy/ big data) on both on-premise and cloud platforms
Vendor assessments and tool/technology stack selection for data and analyticsneeds

Managed Analytics and Analysis Training
Manage data platforms and processes
Monitor analytics KPI performance and tune models
Setup analytics COEs and execute analytics programs
Train analytics resources and develop skillbase
---

Big Data Engineering and Data Warehousing
Data model design, data profiling and source system analysis
Data extraction, wrangling and transformation
Data quality, pre-processing and standardization
Implement data foundations (warehouses & lakes)

Advanced Analytics and Visualization
Provide data-driven insights and solutions
Pilot advanced analytics/data science solutions
Build forecasting, optimization, predictive modeling, machine learning, AR/VR and RPA solutions
Build reports & advanced visualizations
---
Tools We Use
---
---
With a very short on boarding cycle, DataBeat team was able to understand our need and became our partner to take ownership of our Campaign Management. Their statistical approach to campaign management yielded great results for us as our campaign revenue grew by 120% and our margin by 160% within two months of DataBeat coming on board.

Partnering with the DataBeat team has had a great impact on Tribune's digital business. They quickly onboarded complex/large data sets, and understood the subtleties of the business. Not only are they expert number crunchers, they've also shown they understand how technical issues can have a monetary impact on the business. Stakeholders at all levels of the organization are able to take advantage of valuable insights that have been uncovered. The Databeat team has consistently delivered quick and reliable results.
---
---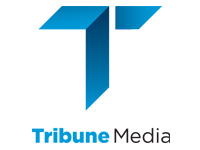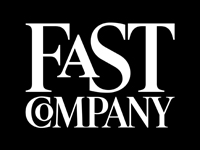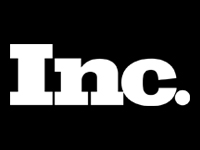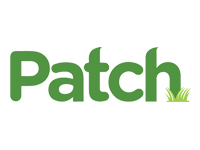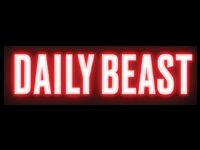 ---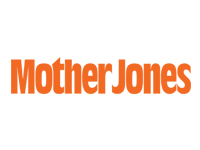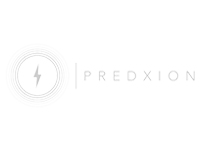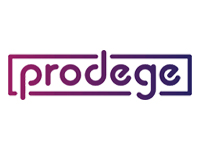 ---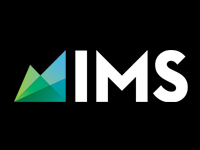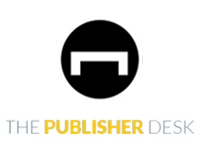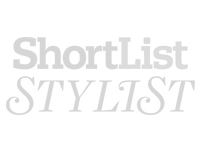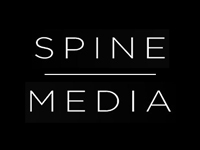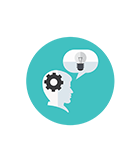 1
Define
Define goals and business problem
2
Pilot
Build pilot to demonstrate solution & business case
3
Industrialize
Industrialize/scale pilot at enterprise level
4
Support
Provide managed analytics services
---
---
Our subject matter expertise and deep practical experience in deploying analytics solutions
has made us the trusted partner for our clients
---

Deep big data and analytics experience

Partnerships with academia

Extensive domain/industry knowledge

Cost effective service models
Outcome based delivery

Focus on quality delivery
---
---
Content Analytics and User Interest Recommendation
Problem:

The client is a leading content marketer in Finance industry. They wanted to build a robust solution, that would identify future trending topics and help their content writers publish relevant conent and also for the advertisers to use these insights to target users based on interest (visits) and engagement (clicks)

Approach:

The project was split into 3 phases - 1) Web Scraping 2) Topic Modelling 3) Forecasting
Web Scraping - From the article URLs the client's users were reading, content was scraped from the web for over a million URLs
Topic Modelling- From the content scrapped from each URL, the topics belonging to Finance industry were classified into 45 topics (Stocks, Bonds and Cryptocurrency) using the LDA (Latent Dirichlet Allocation) algorithm. Each Finance article was assigned a topic based on the weightage of keywords in the content
Forecasting- Using advanced predictive models (S-ARIMA, LSTM RNN), forecasted the users, visits and clicks by topic to help predict user interest in future

Impact:

Topic modelling strategy showed better accuracy than the client's existing topic classification model and also the 3rd party vendor they were evaluating (e.g- Diffbot). Accuracy of our model was 84% vs 62% Our predictive model results helped client's content writers generate content on relevant trending topics
Pricing Rule Administration - Automation
Problem:

The client has multiple partners and need to administer pricing rules on each partner's UI on a daily rules to optimize price. They wanted to eliminate the manual work by automating most of the work and approached DataBeat for a possible solution

Approach:

Gathered all the partner UI information and their strategy to update prices on a daily basis
Built a bot that would open each partner's UI and download rules and reports out performance and suggests prices based on the strategy input by the client
Bot completes the process by writing back the approved changes into the partner's UI
Suggested pricing optimization models to improve revenue

Impact:

Saved 95% of the manual effort spent by the client on this activity on a daily basis Solution enabled the client to spend more time on the strategy to change prices and monitor the changes real time
Inventory Forecasting
Problem:

The client is a leading publisher in the US market and was looking to build a platform that could integrate their campaign data (log level) from Google's Double click for Publisher platform and all third party data and to be able to forecast inventory

Approach:

Gathered all the partner level information from the client
Streamed data from different partner and Google's DFP to GCP and Big Query environment
Built a single data stream to analyze patterns in the data
Built a forecasting model using historical trends to predict inventory patterns across geographies
Developed visualization to depict the results from the model built for easy interpretation

Impact:

Optimizations led to an increase in 20% revenue and Inventory Performance improved by 60% "Databeat's team is top notch. They are data savvy, highly responsive, and know digital media. They have over performed on every project we have worked with them on." - CEO
Data Visualization for Performance Measurement
Problem:

The client is a major media publisher in the US. They wanted to build dashboard in order to gain visibility of their operational performance

Approach:

Gathered client requirements and identified different sources from where the data is streaming
Divided the project into 2 phases 1) Data Gathering phase 2) Data Visualization phase
Data Gathering phase: Client has 20+ partners from where the data needed to be gathered, and proposed a third party platform to stack data from all the partners after which we built a single data source that would be used for visualization
Data Visualization phase: Proposed 3 types of dashboards; daily, monthly and yearly, each of which focuses on overall business, revenue performance, what worked and did not work for the client, on a daily, monthly and yearly view

Impact:

Client has now the capability to review business regularly from a single platform
The dashboards have helped the client to identify gaps in technology that impacted revenue and enabled them to overcome the technical challenges
Collaborated Training in Extended Reality
Problem:

The client is looking to conduct interactive and collaborated trainings in extended reality to reduce the human effort such as salesmen, and trainers using avatars and 3D recordings

Approach:

Created an extended reality environment using grids, where distance was measured with map points and scaling using movement and rotatio
Created custom objects using CAD drawings
Prepared 3D recordings, PPT/PDFs, shared videos, and annotations with object animations to elevate the collaboration experience within the environment
Built realistic avatars which would be interacted with through a virtual reality/screen view mode with 2-way voice support
Utilized psychometric analysis and data science to identify user behavioral patterns in the virtual environment including tracking their training progress and efficacy of training

Impact:

Up to 70% reduced travel expenses and 60% reduced review cycles
There was a 70% less need for local salesmen and 80% reduced need for local trainers
Support and Maintenance with Augmented Reality
Problem:

The client is looking to optimize the support process of testing and troubleshooting through an augmented reality where maintenance of the system is simplified

Approach:

Created an augmented reality using digital overlays which can be interacted with 2-way real time video streaming and 2-way voice support
Prepared PPT/PDFs and videos for sharing with solutions for predicted issues
Features to browse the net and other support using voice commands and remote camera sharing

Impact:

Up to 70% reduced travel expenses and 60% reduced issue resolution time
There was 400% increase in tickets handled and 80% reduction on local experts needed
---
---
Analytics enthusiasts, data science engineers and client delivery experts -
together, we will be the strategic partners in your success story
---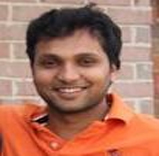 CEO
---
Ashok brings with him a deep passion for data and technology and an infectious enthusiasm in delivering winning solution to clients. Before starting DataBeat, Ashok Ganapam headed the Global Business Development and Yield division at Reuters. Ashok holds an MBA in Finance from IIM Kozhikode and a B.Tech in Computer Science from IIIT Hyderabad
COO
---
Pratyush has over a decade of consulting experience in delivering business transformation, advanced analytics, big data strategy & architecture and managed analytics programs across fintech, health plans and manufacturing sectors. He is a certified Data Science Engineer and a PMP. He holds an MBA from IIM Calcutta and a B.Tech from IIIT Hyderabad
VP Operations
---
Snigdha comes with extensive experience in client servicing and a deep knowledge of the Ad Tech space. Prior to cofounding Databeat, Snigdha Baddam held various roles in Account Management, Trading and Sales, in the Ad Tech space. Snigdha holds an MBA from Liverpool Business School and a B.Tech in Computer Science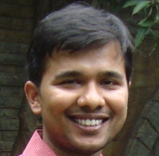 CTO
---
Siddhartha is a seasoned technical and solution architect. In his previous startup, he led a team of engineers to develop and deploy various projects and solutions ranging from enterprise data to web portals for clients. Siddhartha holds an MSc in Computer Science from University of Alberta and a Bachelors in Computer Science from IIT Madras
VP Analytics
---
Deepti has over 10 years experience in management consulting and delivered finance transformation and analytics programs to clients across the globe. Other areas of focus include business strategy, operating model redesign and outsourcing advisory. Deepti holds an MBA from Oxford University and a Bachelors in Computer Science.
United States:
50 Glenbrook Road,
Stamford, CT 06902
---
India:
13-656 Street No 36, 100 Feet Rd,
Ayyappa Society, Madhapur, Hyderabad
Telangana 500081, India