---
---

Yield Analytics
Powerful and meaningful data insights delivered by a team that understands your business

Campaign Management
We implement and orchestra multichannel digital campaigns that consistently deliver against your KPIs

Engineering Services
End-to-end technical services provided by tech geeks with extensive experience in the ad tech space
Client Services
We bring in the industry expertise to manage and grow your client accounts, while enabling you to focus on your strategic endeavors
---
---
With a very short on boarding cycle, DataBeat team was able to understand our need and became our partner to take ownership of our Campaign Management. Their statistical approach to campaign management yielded great results for us as our campaign revenue grew by 120% and our margin by 160% within two months of DataBeat coming on board.

Partnering with the DataBeat team has had a great impact on Tribune's digital business. They quickly onboarded complex/large data sets, and understood the subtleties of the business. Not only are they expert number crunchers, they've also shown they understand how technical issues can have a monetary impact on the business. Stakeholders at all levels of the organization are able to take advantage of valuable insights that have been uncovered. The Databeat team has consistently delivered quick and reliable results.
---
---
---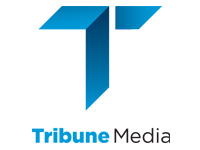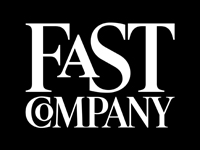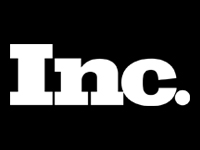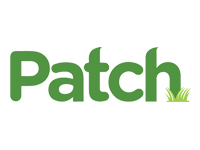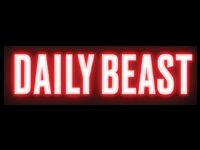 ---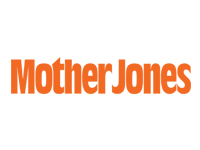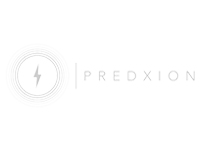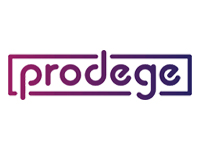 ---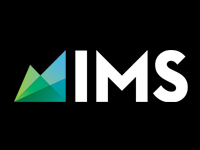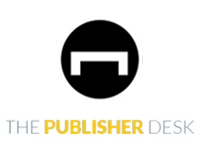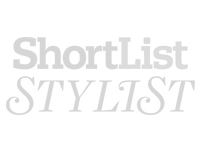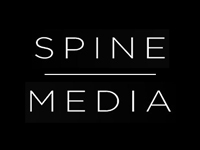 ---
---
With a right mix of passion, industry expertise, and operational excellence, Data Beat is uniquely equipped to help Media firms tap into the gigantic, yet complex, power of Ad Tech
Shift your focus to important strategic endeavors, while we take over your day-to-day operations
---

Top Notch Talent
An extensively screened workforce, with deep experience in Data, Media & Technology
Exceptional Service
Uncompromising focus on quality and exceptional delivery of services that consistently beat industry benchmarks

Flexible Servicing Models
Resource based, project based, or a combination of the two – tailor a model that fits your unique requirements

Transparent Operations
Complete and real-time visibility, of operations, that ensures total bang for your buck
Campaign Optimization
Problem:

The client operates multiple online brands that deliver content and rewards to more than a few hundred thousand domains. Their business solutions allow advertisers and partners to reach, influence and acquire consumers online. The challenge was to bring up the scale of the spend from advertisers/partners with a profitable margin for CPM based campaigns

Approach:

Analyzed performance indications like revenue and impressions of every top performing domain; used the relationship between domains based on their performance
Found the optimal bid CPM for each domain with respect to their creative sizes to maximize spend while retaining margin
Optimal spend CPM and target CPM (allowed cost) changed on a daily basis. Automation of data collection and reporting was deployed to save time and support faster decision making

Impact:

In a due course of 3 months, revenue increased by 122% with a 163% increase in profit margin
CPC Based Campaign Management
Problem:

The client is a lead generation online marketing agency which represents products of multiple leading advertisers with a goal to provide conversations at a target CPC. The challenge was to increase the conversions at the target/lower effective CPC to help increase revenue and margins

Approach:

Analyzed conversions generated from different countries, platforms and placements to identify the best performing platform and placement combination
Omitted the low performing placements, and found the relationship between the top domains based on performance
Automated some of the change recommendations which were used in 90%+ of the cases

Impact:

Spend and revenue increased by 250% with a significant profit margin
CPC Based Campaign Management
Problem:

The client was a leading network that served multiple clients. Consolidated reporting needs to be provided on a daily basis by extracting data from more than 40 partner dashboards. This took about 1 full person with a lot of scope for human error. The client was looking to become more efficient where consolidated data is available faster with fewer errors

Approach:

Used combination of scheduled reports and scraping for different platforms under and automated the quality check as well coming from these reports
Automated the process of manipulating the raw data into reportable format

Impact:

Effort spent on reporting was reduced by 85% to 1 hours each day and the additional time was used for analysis and value driven activities
Performance Optimization of Direct Campaigns
Problem:

The client is one of the premium publishers in the US market. Direct advertisers were not happy with campaign performance and the sales team also lacked confidence in their own inventory. DataBeat was tasked to help optimize the CTR and Viewability of direct campaigns

Approach:

DataBeat did an overall inventory analysis to understand ad units' performance by device, placement, size and position
Recommendations were made for campaign targeting (like ideal ad units to target based on creative size, removing value add below the fold units in sponsorship).
A plan was created to fill the missing information against ad units (e.g., a good portion of the high performing ATF units have fold information missing)
Clicks analysis showed that nearly 40% of clicks are getting filtered by the ad server. Sections of the site with high filter rate to work with product and ad server were identified
Executed the recommendations on 50% of the campaigns for a month

Impact:

Optimization of direct campaigns led to an increase of viewability by 50% and CTR by 35%
Ad Server Migration from OAS to AppNexus
Problem:

The client is a publisher network powering ad tech and monetization of nearly 100 publishers. The network was using Open Ad Stream ad server and needed to migrate to Appnexus. DataBeat was given the migration responsibility including planning, tag generation, supporting the publishers with swapping tags and monitoring/reporting on the progress.

Approach:

Created a project plan and managed the migration including communication, weekly meetings and daily/weekly status reports
Action plan involved creation of close to thousand placements and ad tags (across 100 publishers), publisher specific house tags, set up of pass through tags in OAS, among others. Automated majority of the steps using scripts and Appnexus API
Appnexus ad server is not fully set up to support a publisher network and multiple challenges could not be addressed by Appnexus team as well. Challenges included lack of bulk update, publisher level price floors, blocklists etc. Used automation and DataBeat ad ops expertise to develop work arounds to navigate challenges

Impact:

Successfully completed migration in the agreed time frame in spite of the challenges. Created automated monitoring systems which reduced the time spent on reporting by nearly 75%
Trafficking, Reporting, & Ad Quality Management
Problem:

The client wanted DataBeat to manage end to end ad ops including trafficking, delivery, optimization, client communication, reporting, discrepancy resolution and ad quality

Approach:

Acted as the first point of contact for sales and clients (post sale) for any queries around ad ops
Set up the process for trafficking including checklists, testing strategy using a key value and guidelines for pacing and optimization
Optimized the ad slots for optimal mix of inventory and performance (CTR/Viewability)
Proactively monitored pacing, optimization needs and discrepancies using an automated report that includes recommendations. Fixed issues much quicker than the publisher had managed to before
Evaluated ad quality vendors and managed the SSP blocklist based on the quality alerts. Ad quality control activities included blocking bad advertisers/domains and buyers across SSPs

Impact:

Publisher was able to get the ad operation activities off their plate with just half a person on site focusing on ad operations. Sales team and clients commended DataBeat for the marked improvement in service and for turning Ad Ops from a problematic area to a strategic/support function.
Programmatic Revenue Optimization
Problem:

The client had expertise around programmatic optimizations and approached DataBeat to help execute operations & optimizations and increase revenue

Approach:

DataBeat took over price floor management to adjust the floors twice a week. The team also produced weekly and monthly reports (using automations where possible to save time and effort) to monitor any drop-in ad requests, performance and discrepancies
Value CPM optimization of header bidding line items to push AdX to bid more than the $0.01 average to trump impressions likely to go to programmatic partners
AdX rule buckets were created to apply price pressure of varying degrees and push the prices higher e.g., rules were classified on the basis of prebid/non-prebid and higher floor was used from prebid rule as support price is available from SSPs on these requests

Impact:

The non-AdX SSP contribution to the revenue doubled (from 24% to 49%) and the overall revenue/CPMs increased by 20%. In addition, the increase in revenue enabled better care and support from the SSPs. The automation of the monitoring/reporting tasks have reduced the time spent on tasks by nearly 60%
Yield Analysis and Reporting
Problem:

The client was good at tracking traffic and revenue over time, but hadn't invested much into optimizing yield. They wanted an initial overview and period-wise reporting of yield to track and help make strategic decisions

Approach:

Created a spreadsheet based dashboard to access performance metrics (traffic, impressions, revenue) over time
Provided yield overview to understand RPMs and performance by various pages (home page vs. article page), devices (desktop vs. mobile) and sales channels (sold CPMs by sales people across products)
Identified gaps across dimensions by reviewing non-render and unfilled impressions, discrepancy of impressions by various partners

Impact:

Client for the first time was able to understand the RPMs and performance of their content and performance across channels like device type. This helped the client to take strategic decisions around content/product and sales. Rate card decisions including CPM increases across some content categories and incentives were provided. Guidelines on content around user and commercial interest were provided to editorial. Fixing the non-render impressions helped increase revenue by 15%
Implementation of Prebid on AMP
Problem:

The client was using an SSP supported wrapper and wanted to migrate to Prebid. They wanted Prebid analytics and an admin panel to manage changes like time out, request building etc.

Approach:

DataBeat provided the client with the knowhow and options around Prebid implementation strategy before finalizing the plan. Guided the client with options to reduce maintenance and enable better reporting
Enabled Prebid analytics through GA and helped set up the reporting system to use Prebid data for decision making and optimizations
Admin panel was set up to adjust the configuration parameters like timeout and %age of the Prebid data pushed to analytics
Integrated non-revenue SSP partners like Ad quality and viewability vendors though Prebid

Impact:

The client migrated to Prebid in the planned time frame with an admin panel and other tools which enabled them to manage the Prebid setup easily. The Prebid analytics setup helped client to make optimization decisions which were previously not possible. The Prebid server on AMP helped client with about 40% increase in AMP revenue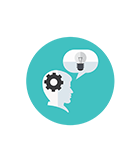 1
Introduction
High-level understanding of the opportunity and scope of the project
2
Kick Off
Resource allocations and detailed specifications on individual tasks
3
Training & Access
Client implementation trainings and access to necessary tools
4
Ramp Up
Go live on projects based on test task review
---
Ad domain experts, technology enthusiasts and client delivery experts.
Together, we are the right partners in your success story
---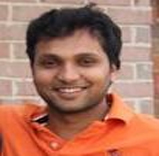 CEO
---
Ashok brings with him a deep passion for data and technology and an infectious enthusiasm in delivering winning solution to clients. Before starting DataBeat, Ashok Ganapam headed the Global Business Development and Yield division at Reuters. Ashok holds an MBA in Finance from IIM Kozhikode and a B.Tech in Computer Science from IIIT Hyderabad
COO
---
Pratyush has over a decade of consulting experience in delivering business transformation, advanced analytics, big data strategy & architecture and managed analytics programs across fintech, health plans and manufacturing sectors. He is a certified Data Science Engineer and a PMP. He holds an MBA from IIM Calcutta and a B.Tech from IIIT Hyderabad
VP Operations
---
Snigdha comes with extensive experience in client servicing and a deep knowledge of the Ad Tech space. Prior to cofounding Databeat, Snigdha Baddam held various roles in Account Management, Trading and Sales, in the Ad Tech space. Snigdha holds an MBA from Liverpool Business School and a B.Tech in Computer Science
---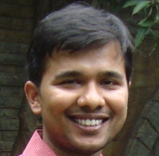 CTO
---
Siddhartha is a seasoned technical and solution architect. In his previous startup, he led a team of engineers to develop and deploy various projects and solutions ranging from enterprise data to web portals for clients. Siddhartha holds an MSc in Computer Science from University of Alberta and a Bachelors in Computer Science from IIT Madras
VP Analytics
---
Deepti has over 10 years experience in management consulting and delivered finance transformation and analytics programs to clients across the globe. Other areas of focus include business strategy, operating model redesign and outsourcing advisory. Deepti holds an MBA from Oxford University and a Bachelors in Computer Science.
United States:
50 Glenbrook Road,
Stamford, CT 06902
---
India:
3-656 Street No 36, 100 Feet Rd,
Ayyappa Society, Madhapur, Hyderabad,
Telangana 500081, India